The challenge of a shortage of skilled workers
With our "Talents & Experts" initiative, we support our member companies in times of a shortage of skilled workers in human resources.
The aim of the initiative is to inspire more talents and experts for a career in the life sciences industry.
We are pursuing a multidimensional approach that includes awareness measures in all age groups as well as active know-how transfer for HR managers.
Cross-cluster format for regular exchange between HR professionals on top issues along the Employee Life Circle
Styrian life science model companies open their doors and give young people an insight into exciting job descriptions and career opportunities.
Club International (CINT) enables a structured entry for expats and their relatives.
CINT supports the expats in all matters - starting with residence permits and finding an apartment to changing your driver's license. The most important tool? Information & personal support!
The right contacts and the right know-how ensure a good start in Styria and ensure a secure feeling. And not just when you move here, but in the long term and sustainably - which ultimately also benefits employers, of course. By using the synergies and the mutual exchange, our cooperation offers a clear added value for interested companies and organizations.
Club International regularly organizes events for the expats. These range from networking events to information sessions in English.
Business plan competition "Start!Up-School Life Sciences" for all 4th graders of the Styrian HTLs
The aim of the project is to use the innovation potential of the Styrian HTLs and to demonstrate self-employment as a career option in the life sciences.
Young people discover the life sciences as an exciting job environment, are encouraged to think independently and creatively and practice presenting their ideas in front of an audience - the perfect introduction to entrepreneurship!
The presentation and award ceremony take place once a year, most recently at the end of June 2023.
There are no events available.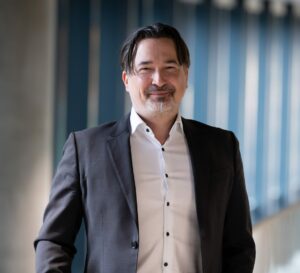 Mag. Michael Pichler
Business Development: Health & Sustainability, Qualification