The Styrian life science community is also a very lively job market.
There are numerous and very different career paths along the entire value chain.
Click here for open jobs Neuroth: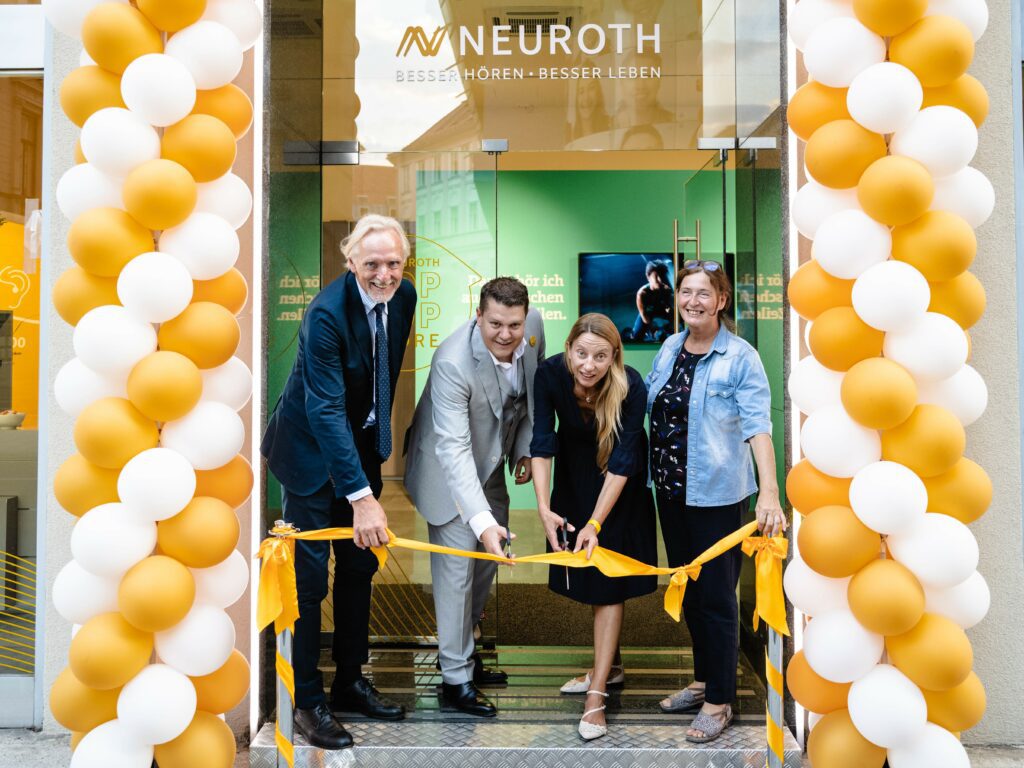 With hearing strength against the stigma of hearing loss: the Styrian hearing care professional Neuroth heralds a new self-image for our hearing on the occasion of its 115th company anniversary: ​​The traditional company wants to counter existing prejudices against the subject of hearing loss with "hearing strength". A new pop-up store and listening experiences in Graz are intended to raise awareness of our sense of hearing. The 115th anniversary was celebrated in the Joanneum district of Graz with numerous guests of honor from politics, business and health.
Continue reading "